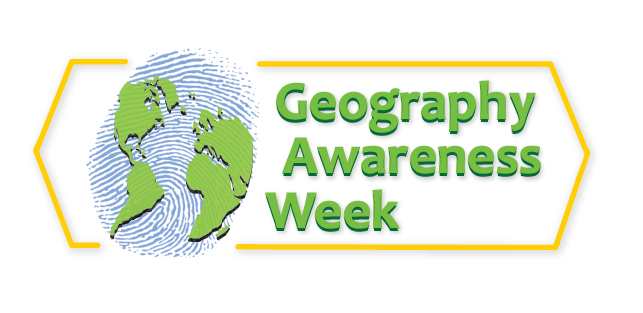 Fort Hays State University's
Department of Geosciences
Earth Science & Geography Awareness Weeks
Photography Contest
The FHSU Department of Geosciences annual Earth Sciences Week & Geography Awareness Week photography contest will not be hosted in 2020. 
Instead we are encouraging our annual contest participants to participate in the National and International competitions associated with Earth Science Week and Geography Awareness Week.
The following national and international contests are open or opening soon.
Let us know if you submit an entry so we can watch for the contest winners announcement along with you!
Earth Science Week Contests
National Fossil Day Art Contest
Sponsored by the National Park Service
Theme "Life of the Paleozoic Oceans"
Submissions Due: Oct. 2nd
Contest participants are invited to depict aquatic organisms from the Paleozoic oceans, particularly those found in the United States of America. Art can be in the form of a photograph, a painting, a drawing, or a sketch. All art must be 2D and flat.
For complete contest guidelines visit https://www.nps.gov/subjects/fossilday/art-contest-2020.htm
Earth Science Week Video Contest  http://www.earthsciweek.org/contests/video
For Earth Science Week 2020, the American Geosciences Institute invites you to enter the "Earth Materials Around the World" video contest. Submit a brief, 30-90 second, original video exploring the many ways people interact with our planet's raw materials.

Your video entry might take almost any form. A public service announcement? An animated cartoon? A video incorporating your own original music? An audio interview with a family member or even a professional geoscientist? Some other format? You decide. Show how people of various backgrounds around the world make the most of Earth materials!
Check out the website for contest and submission guidelines.
Earth Science Week AGI Photography Contest https://www.earthsciweek.org/contests/photography
AGI is sponsoring a photography contest to celebrate Earth Science Week 2020. The photography theme for this year is: "Earth Materials in My Community." Check out the website for contest guidelines.
Geography Awareness Week Contests
For more information on FHSU Department of Geosciences hosted events visit our events pages
---